Pharmalink / Medication adherence concept
Graduate STudio Collaboration with ximedica / Fall 2015
The task was to create a consumer tool to address a national or worldwide health problem. Medication adherence has always intrigued me because there is a lot of psychology in the act of taking a pill; while you can organize pills and set reminders, the problem is often more complex than that.
CONTEXT & RESEARCH
Medication adherence continues to be a major problem for older adults, and an immensely expensive one for the American healthcare system.
While there are various reasons for non-adherence, an interesting predictor has emerged from recent research: controlling for all other factors, the biggest predictor of medication adherence is a patient's feeling of connection to their pharmacy and pharmacy staff.
I have studied habit formation in the past, but this time I was specifically interested in a our ingoing attitudes toward forming a new habit that is externally imposed.
Most people fall into the category or Obligers or Questioners, reinforcing my hunch about the importance of human emotion and attitude when it comes to adherence.
Concept
PharmaLink is a companion device that helps older adults with chronic conditions feel supported and empowered about their drug regimen. It includes a simple, dedicated device that gives patients one-touch access to receive a phone call from their pharmacy – simply tap the phone button and your pharmacy will call you as soon as they can. The device displays a personalized, visual guide of what to take at each dosage, and displays personal photos in-between pill occasions.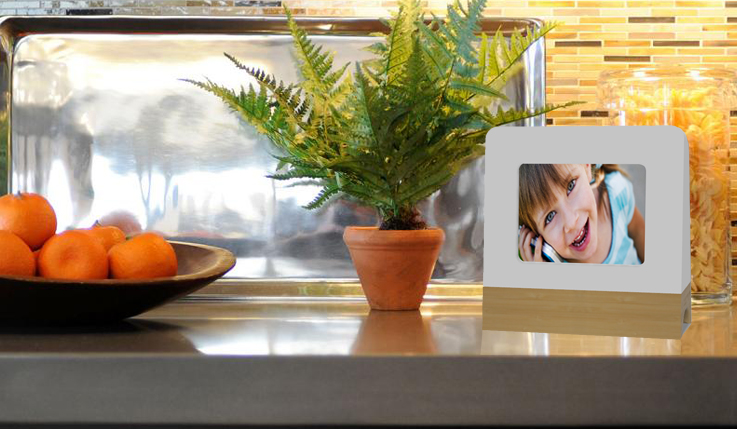 Interaction Principles
Empowering Simplicity: visual, color coded cue card, a contextually relevant dedicated device.
Frictionless Access: user does not have to hunt for a phone number, one touch tells the pharmacy to call them.
In-the-Moment Guidance: only what the user needs to know at each time.
Devices for Self-Monitoring: user can reference whether she in fact took her last dose.
AS A BUSINESS
 
PharmaLink is a subscription service pharmacies can white-label and offer to their customers (and rebrand with an emotional touch, e.g. "CVS CareLink"). The services comes with the device and software for the care team to keep information up to date.
Responding pharmacists are either truly from the local pharmacy or are remote pharmacists with access to the patient's records.
TechSage Competition - FINALIST ENTRY