During RISD's short Winter term I am working at a local company that makes juvenile products. I'm working on new or updated products in the Safety, Feeding and Monitoring categories, specifically hand sketching, sketch modeling, generating CAD and specification packages.
PRENATAL MONITOR REDESIGN
Existing product and new form exploration: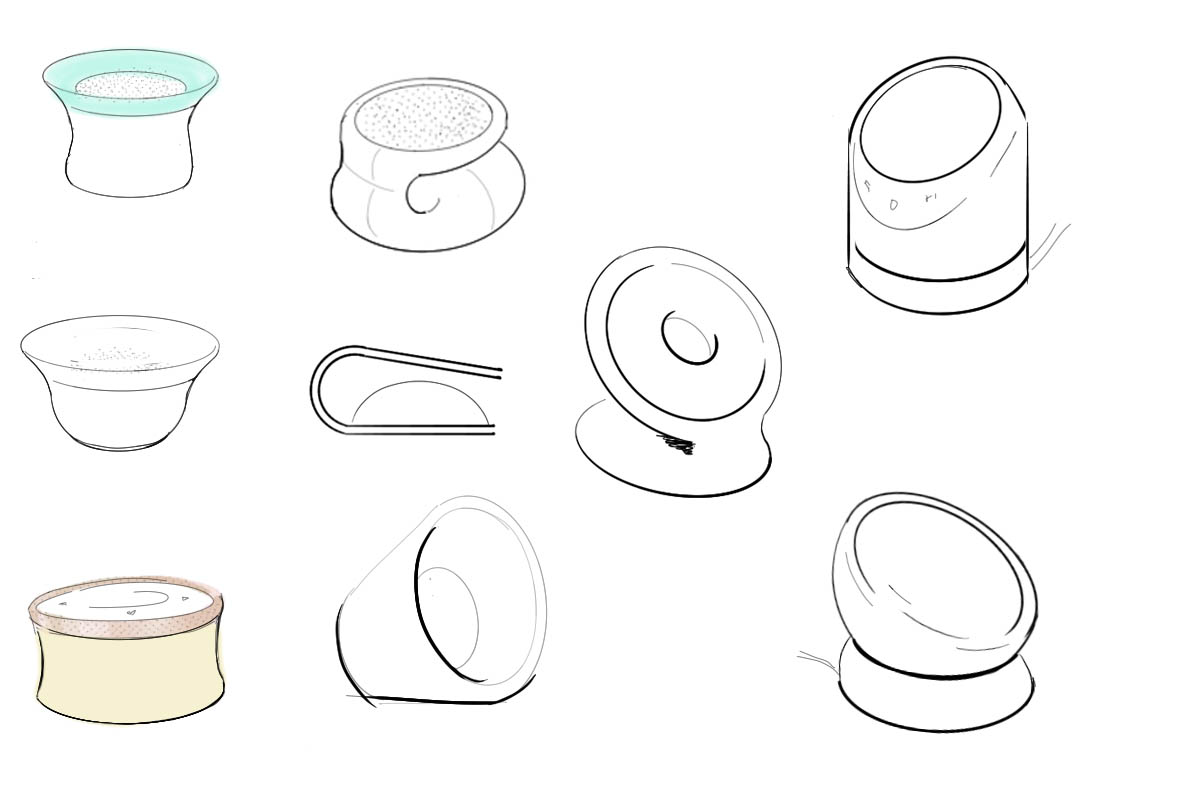 Hand-Free Bottle Feeding
An inventor submission led us to investigate the need for bottle feeding with one hand. After testing the submission as well as competitive products and sketching some ergonomic handles, I discovered that it is actually more helpful for a device to support the weight and positioning of the baby than that of the bottle. After some positive feedback, a sling with a detachable bottle clip is the direction we are taking forward.